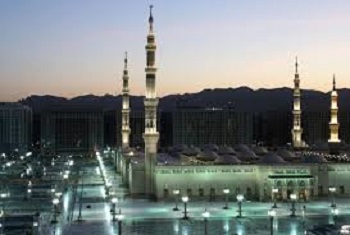 The First Meeting of the High Level Quality and Accreditation Committee to Follow-up Implementation of "Key Performance Indicators" (KPI) in the OIC Member States was held in Jeddah, Saudi Arabia, on 7-8 May 2014. Quality and accredition experts from 10 OIC Member Countries, namely Bangladesh, Jordan, Indonesia, Lebanon, Malaysia, Maldives, Nigeria, Pakistan, Saudi Arabia, Senegal, Togo, and Uganda attended the meeting organized by Islamic Educational, Scientific and Cultural Organization (ISESCO) in collaboration with the Ministry of Higher Education of the Kingdom of Saudi Arabia, Organization of Islamic Cooperation (OIC) and University of King Abdulaziz in Jeddah. The Centre was represented thereat by Mrs. Zehra Zümrüt Selçuk, Senior Researcher.
At the outset, the participants were briefed about the action taken since the last meeting of the High Level Quality and Accredition Experts' Meeting held in Jeddah in October 2012. The participating member countries delivered presentations on the progress achieved in their countries on the the implementation of the quality assurance measures and shared the challenges faced during the implementation phase. The briefing about country experiences were followed by discussion sessions on the measures proposed in the KPI documents. Throughout the meeting, new initiatives for enhancing the quality of higher education and future mechanisms for follow-up of the prospective endeavours in OIC Member Countries were also explored.
The meeting chaired by the Ministry of Higher Education of Kingdom of Saudi Arabia was organized in compliance with the Resolution adopted by the Sixth Islamic Conference of the Ministers of Higher Education and Scientific Research (ICMHESR) which approved the setting up of the High-Level Quality and Accreditation Committee of the OIC Member States to follow-up the progress achieved in the implementation of the KPI documents and called for submitting periodic reports to the ICMHESR.
Documents
Presentations
Improving Higher Education in OIC Member Countries, SESRIC (English)