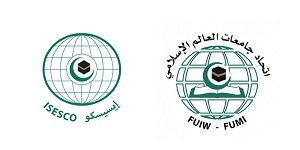 The Islamic Educational, Scientific and Cultural Organization (ISESCO), in cooperation with the Federation of the Universities in the Islamic World (FUMI), organized an Expert Meeting on ''The Implementation of the Performance Measurement Mechanism for the Universities of the Islamic World'' on 23-24 October 2018 at ISESCO Headquarters in Rabat, Kingdom of Morocco.
The meeting aimed to review the contents of the ''Key Performance Indicators'' document, follow up the progress made in its implementation and exchange the experiences and best practices in quality assurance and accreditation.
The output of this Expert Meeting will be reported to the forthcoming session of the Ninth Islamic Conference of Ministers of High Education and Scientific Research to be held next year.