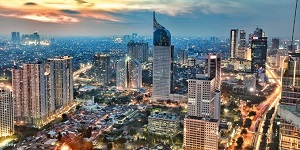 The Government of the Republic of Indonesia hosted the First Meeting of the Head of National Medicine Regulatory Authorities (NMRAs) on 21-22 November 2018 in Jakarta, Indonesia.
The meeting aimed to strengthen collaborations amongst the NMRAs in the OIC Member Countries to support self-reliance on medicines and vaccines. In addition, it provided a unique platform for NMRAs from the OIC Member Countries to exchange views, experiences and best practices on various important issues related to the current situation and challenges of drug regulations, identification of strengths, weaknesses, and problems as well as solutions.
The Meeting also discussed appropriate strategies to expedite self-reliance in the production and access of assured quality, safe, and efficacious medicines as well as vaccines in the OIC Member Countries.