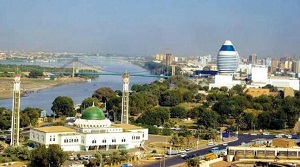 SESRIC, the Universal Postal Union (UPU), Tunis Post and Telecommunications & Post Regulatory Authority in Sudan jointly organized a Seminar on "Integrated Postal Reform and Development Plan and Postal Reform" on 12-14 November 2018, in Khartoum, Sudan.
The aim of the seminar was to improve the human and organisational capacity of the postal institutions, in order to help beneficiary countries to develop strategies for the reformation of the postal sector, as well as to contribute to the OIC-2025 Programme of Action and the United Nation's 2030 Agenda for Sustainable Development.
The seminar assisted the OIC Member States to explore ways how the post sector can reform its services to adapt to the new technologies and current needs. Furthermore, the seminar aimed to develop a framework to help governments analyse, define and implement reforms to their postal sector.
Representatives from various ministries, regulators and designated operators from the OIC Member States attended the seminar.