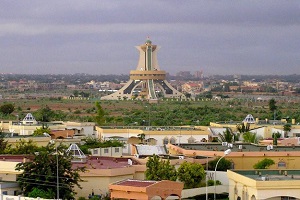 The Seventh Session of the Ministerial Conference on the Role of Women in the Development of OIC Member States took place on 30 November – 1 December 2018 in Ouagadougou, Burkina Faso, under the theme of "Women's Empowerment in the OIC Member States: Challenges and Prospects".
The Conference provided the opportunity to discuss various issues and challenges related to the empowerment of women in the OIC Member States and their role in nation building.
Additionally, the Conference discussed appropriate solution mechanisms to address the challenges faced by women in OIC Member States, with a view to enhancing cooperation among the OIC Countries.
SESRIC launched the 2018 Edition of the OIC Women and Development Report on the theme 'Enhancing Women Entrepreneurship for Development' during the Conference. The Report looks at the state of women in the OIC Member States by using the most recent statistics in comparative perspective. Moreover, the report focuses on the topic of "enhancing women entrepreneurship for development" in its thematic part.
The Report also provides a set of policy implications for the consideration of policy-makers with the intention of improving the state of women and increasing their contribution to the development of OIC Member States.