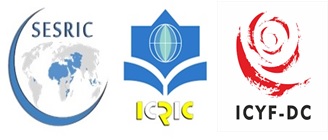 SESRIC, the Islamic Chamber Research and Information Center (ICRIC) and the Islamic Cooperation Youth Forum (ICYF) jointly organised a two-day workshop on "Effect of Entrepreneurship Strategies on SMEs Development" on 30 April - 01 May 2019 in Tehran, Islamic Republic of Iran.
The workshop was organized with the aim of developing an effective way of understanding the modern economy, the role of entrepreneurs and SMEs in the economic growth and discussing how to strengthen and improve the competitiveness of SMEs in a globalized economy. Special attention was given to implementing innovative strategies and human resource development in the SMEs.
The workshop brought together around 50 representatives from the private sector, provincial chambers, academicians and the developers of the SME policies in the governmental sector, to discuss and identify central challenges the SMEs face. The workshop also provided the prerequisite knowledge for SMEs and policy makers to develop joint interventions to encounter complicated economic environment and externalities, identify needs, examine different policies and regulations.
Document